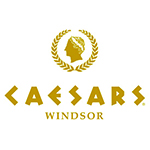 On behalf of Caesars Windsor I confirm that Titan Contracting have worked here at the Casino and our building at 250 Windsor since 2009, during which time they have provided quality workmanship.
Titan continuously responded to the ever changing needs of the project at hand, and confirmed to the tight time lines that Caesars proposed. Titan at every effort completed projects on schedule and if that took their Management team to take part they did.
Titan's Employees believe in the philosophy of Caesars Windsor, "doing ordinary things extra ordinarily well". Their commitment to our Health and Safety policies goes without saying.
I can confidently recommend Titan as a valuable Contractor who consistently achieved good results and delivered our expectations.
Greg Dallyn
- Project Manager Engineering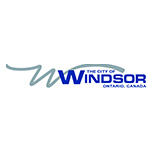 On behalf of the Department of Parks & Facilities, The Corporation of the City of Windsor, I can state that TCI Titan Contracting Incorporated has successfully completed several construction projects for our department since 2009.
TCI Titan has been consistent in their high level of workmanship and their attention to detail. They are not afraid to ask questions and are quick to problem solve. Their flexible and cooperative nature has proved to be a valuable asset to meet even our most demanding needs. Their staff worked in full compliance of our corporate Health and Safety guidelines and kept project sites safe and orderly.
I can confidently recommend TCI Titan as a competent and trust worthy contractor who met all of our expectations.
Don Sadler
- Executive Director of Parks & Facilities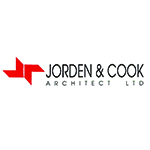 I am pleased to write this letter or recommendation for TCI Titan Contracting Inc. We have recently completed a $1.1 Million addition and renovation to the Tilbury Fire Hall and Emergency Services Medical Base with Titan Contracting and we are very pleased with the results.
This particular project had a number of challenges to overcome; a tight timetable, renovations to a fire hall that has been built in various phases dating back to the 1920's and a small construction site. Titan Contracting were able to overcome these challenges and complete the project to our Clients' satisfaction on time.
We found the staff at Titan Contracting very good to work with. They accommodated the Owner's requests very professionally. Any quotes for extra work were fairly priced. The site superintendents were very good to work with.
We would not hesitate recommending TCI Titan Contracting Incorporated for future construction projects. If you would like to contact our office for a specific reference, please feel free to call me or Doug Brown at (519) 352-2010.
Peter J. Cook
- B.Arch., M.R.A.I.C., O.A.A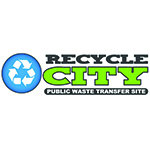 On behalf of Recycle City, I am writing this letter to state that TCI Titan Contracting Incorporated has completed work for our company, during which time they have provided us with quality workmanship.
TCI has used their own forces during the installation of both the acoustic and drywall on both our offices and our scale house, and as always have gone above and beyond our expectations.
TCI has been consistent in their high level of workmanship, attention to detail, and responding to our ever changing needs under a tight time line.
I can confidently recommend TCI Titan Contracting Incorporated as a competent, trustworthy and valuable contractor who consistently achieves the best results.
Frank Barlozzari
- Operations Manager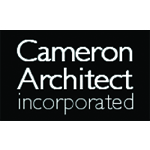 In 2009 we worked with Titan on a $1.7M construction/ renovation project for a shopping mall in Ajax, ON. Our experience with them was professional and positive.
Their product met our expectations, as did their conduct. Site meeting were well run, with appropriate subcontractors well represented. On-site issues were dealt with in a timely fashion and reasonably priced. The work was completed on time and continues to perform well.
I have no problem in recommending Titan Contracting Inc. for work within their scope of services.
Jamie Cameron, B.E.S., B.Arch., LEEP AP, OAA
- Principal, Cameron Architect inc.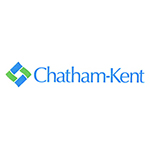 This is a letter of recommendation for TCI Titan Contracting Inc. Asset Management division of the Municipality of Chatam-Kent, have had the opportunity to work with TCI Titan Contracting Inc on our recent addition and renovation to our Fire Hall and EMS Station in Tilbury, Ontario.
It has been my experience that TCI Titan Contracting Inc places their customers first which is proven with their commitment to quality workmanship and willingness to adapt to changes. Their efficient operation provided timely and exemplary service.
If you require a more personal recommendation or have any questions regarding TCI Titan Contracting Inc. or management personnel, I would be more than happy to speak to you personally. Please contact 519-360-1998.
Linda Borst, CMM III
- Asset Management
We have worked with TCI Titan Contracting Inc on various projects in the past. We have found Titan Contracting Inc to be very professional and efficient on the job site. They have maintained a good workmanship & shown co-operation to work with consultants and other contractors.
We have found Titan Contracting Inc satisfactory in dealing with change orders, maintaining construction schedule and attending to the deficiencies.
The following is a brief list of projects we have worked with Titan Contracting Inc in the past or are working with them currently.
Wildwood Condominiums: 4 storey, 72 units apartment building in Windsor, Ontario
5,000 sq. ft. retail place in Sarnia, Ontario
14 storey, 123 units Portofino Condominiums on Riverside, Windsor, Ontario
Reworking of outdoor steps and ramps at Caesars Windsor Casino
Office building for Canada Immigration in Niagara Falls, Ontario
Please feel free to contact us if you need any more information.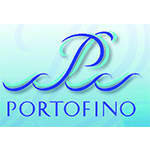 It is my pleasure to write this letter of recommendation for TCI Titan Contracting Incorporated. I have worked with TCI on many projects, one of which was the construction of Portofino Condominiums in Windsor, Ontario. This was a large project with a construction value of approximately $35,000,000.00 and I am pleased with the results of TCI's work.
I was extremely satisfied with the customer service I received from TCI. From beginning to end, they took each request very seriously and they worked diligently to help produce a building I am extremely proud of. Every challenge was dealt with professionalism and all obstacles were overcome to ensure the project was completed in a timely manner.
I would not hesitate to recommend TCI Titan Contracting Inc for future construction projects. I, myself, have worked with them on more than several occasions in the last few years.
If you should have any questions or would like more information, please do not hesitate to contact me at 519-977-2622 or drcapaldi@sympatico.ca.
Dr. Dante J. Capaldi, Ph.D.
- President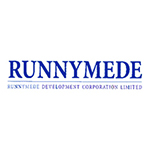 I am pleased to write this letter of recommendation for TCI Titan Contracting Inc. In 2009, we added an addition (Rexall Pharmacy) and renovated the façade to one of our existing plaza's named Ajax Market Place.
The total contract price was $1.65 million and with several unforeseen challenges, Titan has completed job on time and worked hard to stay on budget. I found the Titan staff to be very responsive and professional throughout the whole process.
I recommend TCI Titan Contracting Incorporated for all of our future construction projects.
Rob De Cassan
- Project Manager - Land Division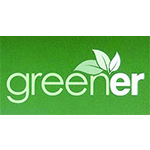 We recently completed a project consisting of the conversion of an existing industrial building to a professional office building. The site approximates 3 acres in area and the size of the building measures almost twenty thousand square feet. We knew at the inception that there would be some challenges to overcome and we were required to complete the project within six months of commencement.
Art Ussoletti and his team at TCI Titan Contracting Incorporated undertook the work and promised completion on time and on budget. They not only remained true to their word, but quickly found acceptable and practical solutions to all problems encountered throughout the project. They were professional in their approach throughout and I have no reservations in recommending Art and his team for all commercial, industrial and institutional construction works.
Mike Cervi
- Greener Project Developments (2011) Inc.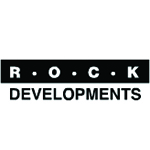 Over the past three years we have worked with Titan contracting as our general contractor. They have done plazas in Stratford, Lakeshore and Windsor for us, comprising of retail and office spaces. The plazas have ranged in size from 600sq. ft. to 100,000 sq. ft. We now use Titan exclusively due to the fact that they deliver on time and on budget. They also communicate daily with us to ensure a first class product.
Titan Contracting maintains our sites in a professional and safe manner at all times. Their team works closely with our tenants to ensure a smooth transition for project turnovers.
We would truly recommend any developers to work with Titan as they will be 100% satisfied with their results.
Rocco Tullio
- President - Rock Developments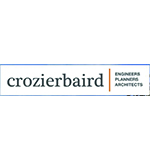 Having worked with your team on several construction projects including: Pro Hockey Life, Marshalls Department Store, Dollar Tree and Abraham Orthodontics we at Crozier Baird are very comfortable giving TCI Titan Contracting our highest recommendations.
On all of these projects we have found TCI worked as a team with the owners, consultants and subcontractors to bring the projects in on time and on budget. The workmanship and attention to detail is of the highest quality. TCI's many years running a clean, efficient and safe job site is evident on all the projects we have witnessed.
Titan is definitely at the top of our list of preferred contractors.
We will be happy to speak with any of your potential clients in more detail.
We look forward to working with you and the TCI team on many future projects.
Paul Weidl, OAA RAIC RAMICH
- Principal Architect